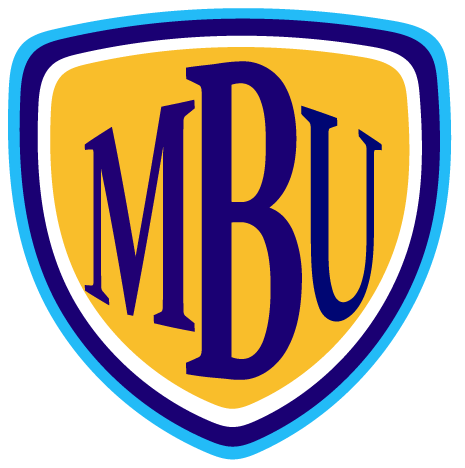 Monterey Bay United Water Polo
USA WATER POLO
NATIONAL JUNIOR OLYMPICS
I think the best memory I've experienced with MBU was JO's. JO's really brought the team together and I felt like I became so close with them. I loved playing with them and learned so much from my team and from Coach Burke and Coach Mort. Whether it was playing in the pool or shopping around downtown LA, there were so many great memories that I will never forget.
​
~ Sydney H., 18-under girls athlete
Junior Olympics Summer 2021
Interested in participating in one of the best water polo experiences around?
Read the information below and if you expressed your interest by signing up* on the
Teamsnap interest form you will be kept updated as details progress.
*This submission does not commit the athlete to JO participation, but should only be completed if the athlete has genuine interest and availability to participate. Read more details below. As summer schedules, locations, etc. are solidified, this page will be updated and communications will be sent directly to interested participants and families.
Junior Olympic (JO) Information Session
The JO information session was held Sunday, April 18. If you weren't able to attend the session and have any questions, please reach out to Coach Burke.
​
Summer Session Dates (for all athletes; JO and non-JO participants)
​MBU Summer Session dates and registration will be available in late April.
​
What is the National Junior Olympics?
The USA Water Polo National Junior Olympics (JO's) is the largest age group water polo tournament in the world. Athletes and teams come from across the country to compete on the national stage. The Junior Olympics consists of three divisions: Championship, Classic, & Invitational. Teams are seeded in one of the three divisions based on their finish in their zone qualifying tournament. Teams compete over a 4-day period within their respective age category.
USA Water Polo National Junior Olympics
2021 Session 1 - July 17 - 20
Boys 12U, 14U, 16U, 18U
2021 Session 2 - July 22 - 25
Girls 10U, 12U, 14U, 16U, 18U & Mixed 10U, 12U
A player's age division is determined by the athlete's age on August 1st of the year in which the tournament is being held.
Note: Due to COVID-19, initial allocations for the 2021 JO's include the Championship division only. We anticipate that as more pools become available, and the State of California begins to "open up", allocations for the Classic & Invitational divisions will be added. However, it should be noted that this is not guaranteed and if the Classic & Invitational divisions are not added to the tournament, the qualifying tournament will be highly competitive and ultimately there is a chance our teams may not qualify for JO's.
JO's is the culmination of a summer (and year) of practice and preparation for many clubs. Competing in this event is one of the best ways to take your water polo skills to the next level. MBU Water Polo has expert coaches with 100+ total years of experience playing and coaching water polo – athletes are in the best hands possible for preparation.
How teams qualify – Junior Olympic Qualifying
The nation is broken into regions called "zones" with Monterey being in the Pacific Zone. Each zone has a JO qualifying tournament for different age groups. Participation in the JO qualifying tournament is mandatory for all athletes who wish to attend JO's and will be held at various high schools/aquatic centers in the Bay Area. Locations and schedules are posted closer to the qualifying dates. The tentative weekends for the qualifying tournaments this year are:
​
June 11 - 13: 10-under, 12-under, 14-under

June 25 - 27: 16-under, 18-under
​
MBU will secure a block of rooms for families to stay at during the JO qualifying weekends at a hotel near the venues. Once an athlete has committed to JO's, we will notify families of participants of all details.
Where are the USA Water Polo Junior Olympics held?
Junior Olympics alternates each summer between Northern and Southern California. Hundreds of teams participate, so dozens of pools in a region are used over the course of the tournament. This summer, JO's will be held in Southern California (Orange County).
MBU will secure a block of rooms for families to stay at during JO's at a hotel near the venues. Once an athlete has committed to JO's, we will notify families of participants of all details.
PARTICIPATION REQUIREMENTS
USA Water Polo Membership
All athletes must be current members of USA Water Polo and must have a Gold level membership to participate in JO qualifiers and JO's.
Age Verification
USA Water Polo has an age verification requirement for all athletes participating in a National Championship event. For those who have never completed the age verification, there is a one-time-charge of $5.00 paid online through TC logiQ secure website. Access by logging into the athlete's USAWP account and you will see a link to "Age Verification" on the right hand side; follow the steps from there.
Affiliation with Monterey Bay United Water Polo (MB United)
Athletes wishing to participate in JO's must be affiliated with Monterey Bay United Water Polo (MB United), club #34089, no later than 7 days prior to the commencement of the zone qualification tournament. USAWP is very strict on this and there is no grace period.
JO Athlete Expectations
Going to JO's is a serious commitment – to the team and to yourself. As we begin to emerge from the pandemic, we understand that families may have made other summer plans. That being said, in order to field the most competitive teams possible, the expectation is that athletes on our JO's teams should be planning to attend the majority of summer practices. If you sign up to go to JO's, we expect you will attend. Additionally, athletes that are interested in being considered for JO's are required to attend JO qualifiers and all of JO's for their age group. Athletes who have summer conflicts, or those who prefer not to play in JO's, are of course more than welcome to still register for summer polo.
Cost/Fees
JO qualifiers and JO's require an additional cost to athletes for expenses such as tournament entry fees and coaching costs (typically $150 - $300). There are also additional lodging and travel expenses paid by families independently.
For more info see: http://www.usawaterpolo.org/juniorolympics/