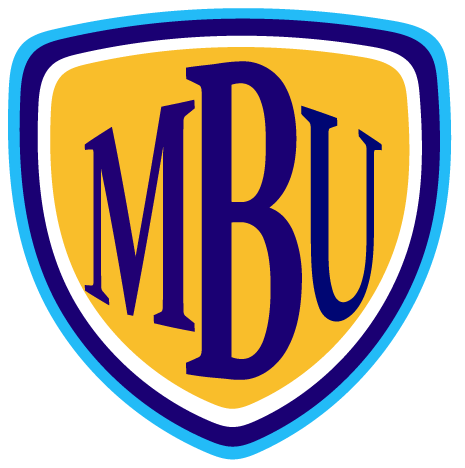 Monterey Bay United Water Polo
Our 14 & 12-under girls program is offered year-round, broken up into quarterly seasons (fall, winter, spring, and summer). Athletes in this group are typically in 5th - 8th grade. Each season is approximately 8 - 9 weeks in duration, although our summer program typically runs for 10 - 11 weeks. In the fall, winter, and spring, we generally practice twice per week and in the summer we train four times per week.
To join our 14 & 12-under girls program, athletes must be able to swim 50 yards of continuous front crawl with rhythmic side-breathing and be able to tread water comfortably for 2 minutes.
Practices typically have 15 - 20 kids in attendance and all athletes practice together, learning the same drills, techniques, terminology, strategies, and tactics. In our youth program, a heavy emphasis is placed on fundamentals (passing, shooting, body position, balance in the water, swimming with the ball, etc), conditioning, basic offensive and defensive skills, and understanding the rules of the game.
Each season, we provide numerous competitive opportunities for our athletes to develop and grow, through tournaments, scrimmages, and games, and participating is a great way to improve and have fun. Local and regional competitions are typically held in the Bay Area, Central Valley, and Santa Cruz areas. We generally field one 14-under girls team and one 12-under girls team. On occasion, more experienced 12-under players will "play-up" on the 14-under team. Roster placement is based on coach evaluation.
Multi-day tournaments (i.e. National Junior Olympic Qualifying, National Junior Olympics, KAP7 International, etc), are also an integral part of our program. Typically we will arrange a team hotel for these tournaments, with a negotiated group rate, where families will be encouraged to stay. In most cases, parents or guardians are responsible for supervising their daughter during our travel tournaments, however, on occasion we may arrange a coach/chaperone supervised trip where athletes will travel together via team van and/or air travel and stay at the hotel together in shared rooms.
It is important to note, that while we welcome players of all ability levels, a high level of commitment is expected from athletes and parents, and while we realize practice and game conflicts will arise on occasion, MBU is not a recreational program. To that, we ask that athletes and families prioritize their attendance at all practices and games.
Fall, Winter, & Spring Overview
Our fall, winter, and spring programs provide a great opportunity for returning athletes to continue developing as well as excellent "entry points" for players who are new to the sport. During the fall, winter, and spring our 14 & 12-under girls teams participate in either the Bay Challenge League (hosted by San Jose Express) or the Polo Life Youth League (hosted by Norcal Aquatics). While both leagues are competitive, they tend to be more developmental in nature and provide a great opportunity for younger players to gain exposure to the sport through an intentionally low-key and fun environment.
Dates: Fall season - late August through early November
Winter season - late November through early February
Spring season - late February through late April
Practices: 2x per week
Regional tournaments: 3 - 4 per season
Travel: KAP7 International in Orange County (early February)
Summer Overview
For athletes that played during the previous fall, winter, and/or spring seasons, summer marks the culmination of the year and our emphasis swings towards developing and preparing our teams for the major summer competitions. New athletes are welcome to join us during our summer program as well. Athletes will be taught all areas of the game and a heavy emphasis will be placed on team tactics and game strategy.
Dates: Mid May through late July
Practices: 4x per week
Regional tournaments: 3 - 4
​
Future Junior Olympics Dates:
2024 dates TBA
"During a year of so much uncertainty, one thing thankfully remained certain - MBU. What started out as a mass shutdown in March quickly became a strong desire to network and connect virtually. Water polo dry land via Zoom was born! Working out and keeping essential water polo skills sharp quickly became an outlet for not only breaking a sweat but camaraderie and fellowship. Next up was a return to the pool in July. Coach Burke and his staff did an amazing job securing a state of the art aquatics center and creating an environment to safely practice and socialize, which is vital for all student-athletes, especially 14U girls. Burke and his staff were able to maintain a consistent practice schedule and conditioning/skills program for six months with absolutely no issues. Where else can you find a successful, high-quality water polo program in the midst of a pandemic? Right here on the Monterey Peninsula! Words can't express the immense gratitude for Jon Burke's vision, relentless effort, hard work, and leadership. Jon and his team are to be commended for their dedication to the youth and teens on the Central Coast. They truly understand the need to keep kids engaged, motivated, and physically, mentally and emotionally challenged. What could have been an easy pass ended up being a lifesaver for so many during these uncertain times. MBU created a sense of normalcy during a time that was anything but normal. Thank you!"
~ Lacrisha F., 14-under girls parent
​
​